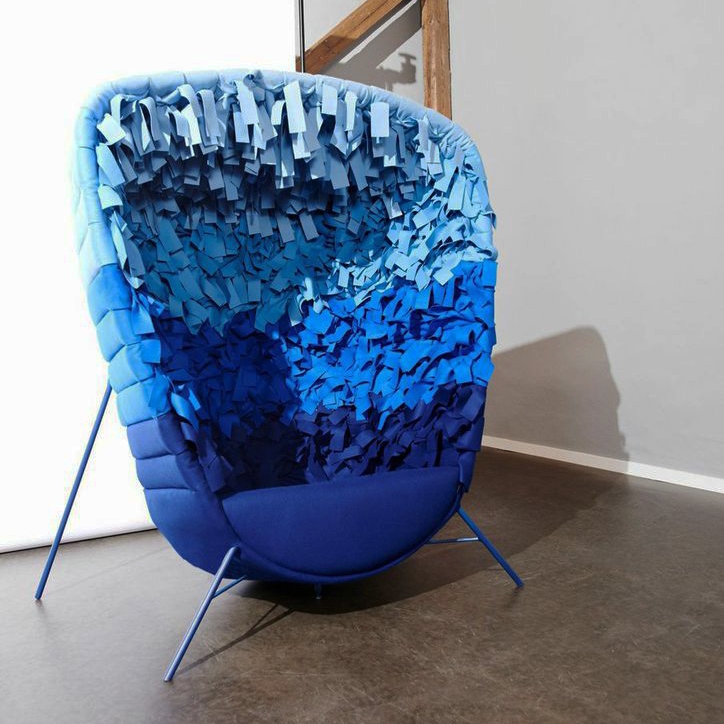 Into the Blue is just as much an experience and a freestanding work of art, as it is a functional furniture.
The chair's form and colors have been an important part of the process, where there was focus on providing comfort for both the body and the soul.
Seashells inspire the chair's embracing form, while the sea and its various shades of blue inspire the colors, the darkest blue at the bottom of the chair turns lighter towards the top, simulating the colors of the ocean.